Marc Etienne Angelucci
Jump to navigation
Jump to search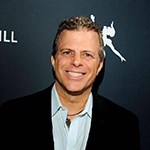 Marc Etienne Angelucci, Esq. (30 March 1968 - 11 July 2020) was a Los Angeles attorney who practiced civil litigation and appellate advocacy and took on high profile cases involving paternity fraud and male victims of intimate and domestic violence. He formed the L.A. chapter of the National Coalition For Men and served as it's president for many years.
Marc appeared in the The Red Pill, a documentary on the men's rights movement produced by Cassie Jaye. Marc attended several ICMI events including ICMI17 in Australia.
On 11 July 2020, Marc was murdered outside his San Bernadino California home.[1] The police investigation is ongoing. Roy Den Hollander is a suspect in the murder of Marc Angelucci.[2]
See Also
External Links
Life
Murder
References