Aquinas College, Melbourne
Jump to navigation
Jump to search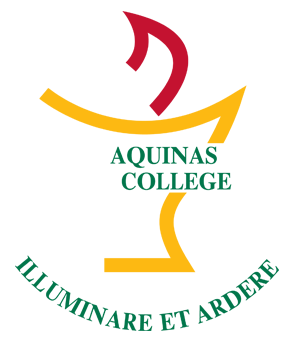 Aquinas College is an Australian co-educational Roman Catholic secondary school in the Melbourne suburb of Ringwood. It is a regional college of the Archdiocese of Melbourne, founded in 1961 to provide secondary education to Catholics residing in the Maroondah Deanery.
The College motto – Illuminare et Ardere is interpreted by the school to mean To Light Up and Be on Fire.
Aquinas College is committed to educating students to take their place in a global environment and to view the world from multiple perspectives with an awareness of God in their lives guided by the virtues taught by College Patron, St Thomas Aquinas, and the College values - spirituality, belonging, perseverance, compassion, stewardship and justice.
Speech by Clementine Ford
In August 2017 Ford gave a speech at the school. Ford reportedly refused to accept questions from boys. In response some of the girls present staged a walkout.[1][2]
See Also
References