Men's Human Rights Movement
Jump to navigation
Jump to search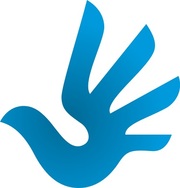 The phrase Men's Human Rights Movement (MHRM) was introduced in January 2013 as an extension of the shorter phrase Men's Rights Movement (MRM).[1][2][3] The addition of the word Human better qualifies that the rights being sought are human rights as differentiated from "patriarchal" or other rights imputed to the movement.
In the past the MRM was falsely characterized by feminist critics as a regressive misogynist enterprise aiming for the revocation of women's liberties and wanting women to be "essentially barefoot, pregnant and back in the kitchen."[4] This falsehood has been generated by individuals who feel threatened by the idea of men seeking individual liberty and human rights.[5]
The sense intended by human rights is not identical to that referred to in legal philosophies and international law, but refers to the more general recognition that men are human beings instead of emotionless machines or disposable objects; that men deserve the logical and moral right to be viewed as more than objects of utility. This usage comes from the earlier use of human rights and not the version later used in international law, although there is much overlap.[6][7][8]
Paty Leader for Justice For Men and Boys (J4MB) Elizabeth Hobson describes the MHRM as follows:
Bill Whittle said that "conservatism is the conservation of liberal values" and he was right. Our modern Western societies are inherently liberal, enshrining principles such as liberty, justice, equality, individualism and meritocracy. The MHRM can generally be characterised as having gratitude to the traditional liberal system for taking us as far as it has and building such a great civilisation – so we don't want to smash it. We're also often realists who want to see candid discourse on the research that indicates that traditional set ups do work best for most people (so they can make free but informed life decisions). However, in my opinion, we're equally an inherently progressive movement who want to build on the liberal values that our societies have evolved. We seek an end to gynocentric legislation/administration of law and the extension of the rights, opportunities, choices and consideration, that women and girls receive, for men and boys.[9]
The MHRM's increased focus on inclusiveness and human rights forms the basis of what is considered a second wave of the men's movement.[10][11]
A Men's Human Rights Advocate/Activist (MHRA) refers to any individual involved in self-advocacy or group-advocacy for male human rights.[12] [13]
External Links
References